Profile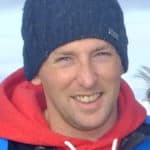 Alan Richardson
Great questions from UCTC - Me and Emma were impressed!!
Curriculum Vitae
Education

Tideway School, Newhaven 1995-2000, Lewes Sixth Form 2000-02, University of Brighton BSc 2002-2005, PhD 2005 – 2009.

Qualifications

BSc (Hons) Sport and Exercise Science, PhD in Exercise Physiology, PGCHE (Postgraduate certificate in Higher Education – Teaching qualification)

Work History

Personal Trainer – Wave Leisure 2002-05, Teaching Assistant – University of Brighton 2005-2007, Physiologist on Everest – Caudwell Xtreme Everest 2007, Cardiopulmonary Exercise Physiologist – University College London 2007-2008, Lecturer – University of Brighton 2008-Current

Current Job

Senior Lecturer and Course Leader for Sport and Exercise Science, University of Brighton

Employer
Favourite thing to do in my job: I like seeing students engaging with science through working in the labs and developing over the three years they are here.

My Work: Much of my research looks at how and why people tolerate extreme environments such as heat, cold and hypoxia (altitude).

My Typical Day: Impossible to say – everyday is very different.

Read more

Aside from the steadily growing pile of marking this time of year, much of my day is spent dealing with the Sport and Exercise Science course at the University of Brighton. I do approximately six hours of contact teaching per week plus lots of tutorials and other course based tasks.

I spend a much of my time working with PhD students conducting studies in our labs on extreme heat, cold or hypoxia (altitude). I currently have three PhD students, one working part time at the English Institute of Sport studying the use of altitude training for elite UK athletes. The second is investigating the use of internal and external cooling and the third is investigating the use of altitude and hypoxia on fat metabolism (breakdown) and appetite.

Part of my contract is obviously to do research at the university which at present is mainly spent on the Peru Project and Fire Service Health Project discussed below.

What I'd do with the prize money: Help the undergraduate students to make videos for school children on how people adapt to environmental extremes.

Read more

The videos would explain what goes on in the body that allows people to tolerate extreme environments. This would be explained by the undergraduate Sport and Exercise Science students, in a way that relates to children, adolescents and their peers. Explaining it in a way that is exciting and understandable, yet still discusses the science behind the adaptations. These explanations will use the labs we have here at the university to visualise the changes in outdoor environment.

– How do fire fighters cope with going into fires?

– How do people adapt to altitude in order to climb Mount Everest?

– How has the 'Icemans'  body adapted to allow him to swim in ice cold seas with icebergs!?
My Interview

How would you describe yourself in 3 words?

Organised Conscientious Logical

What or who inspired you to follow your career?

I just loved knowing about the human body ans was interested in knowing how far you could train it.

Were you ever in trouble at school?

Never – I was what you would describe as teachers pet.

If you weren't doing this job, what would you choose instead?

Sports Journalist

Who is your favourite singer or band?

Ben Howard

What's your favourite food?

Singapore Vermicelli and Kung Po Chicken! Yum!

What is the most fun thing you've done?

Travelling around the East coast of America with my mates for summer

If you had 3 wishes for yourself what would they be? - be honest!

To not have to worry about money, To have a happy and healthy family, To play Augusta

Tell us a joke.

Why can't you hear a pterodactyl in the bathroom? Because it has a silent pee
My profile link:
https://ias.im/u.31592
---
---
---
---